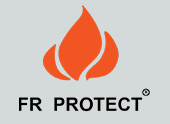 FR Endurance meets the industrial washing standards approved by major rental laundries.
Oeko-Tex 100 & REACH certified.
ISO 15797 - industrial washing.
Excellent appearance and durability after repeated washing.
EN ISO 20471 - High Visibility.
Professional in-house testing and quality assurance of each production.
Superior protective characteristics.
FR Endurance is produced to the highest standard combined with continuous control to ensure optimal personal protection.