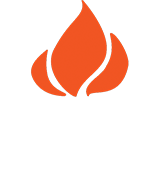 Offering a whole new level of textile competence and customer/end user support, FR-Protect by Wernerfelt delivers a superior range of advanced Flame Retardant fabrics which combine state of the art ecological textile production technology and supreme comfort.
The Professional workwear collection from Wernerfelt has been researched and developed over many years of experience and cooperation with raw material suppliers and our partners in the workplace.
With quality and service at the forefront, the range encompasses a broad selection of weights, compositions and finishes providing all the fabrics our customers need for any workwear project.
Established over 90 years ago, Wernerfelt has a wealth of experience and knowledge in developing and supplying high quality fabrics for Personal Protection and Workwear.
We provide a high level of comfort, protection, quality and value combined with a unique multi-site logistic and service solution.
About Wernerfelt
Wernerfelt A/S benefits from a unique heritage in the textile industry, with more than 90 years' experience in developing and supplying high quality fabrics for personal protection and workwear. Experience Makes the difference.
Quality assurance in our own laboratory in Denmark.
Product development and innovation.
Extensive product knowledge.
Stock service in EU & Asia.
All relevant certificates from independent EU test institutes.
ISO 15797 test facilities.
Oeko-Tex 100 certified.
UN Global Compact 10 principles.
Long-term partnership with market leaders in workwear and PPE.